Behind every NightWatch is a story worth telling
Our NightWatch stories come from people who have been affected by epilepsy. This is accompanied by fears, insecurity and the search for help to cope with daily life with this illness and to feel safe. In many cases NightWatch comes along as a daily sleep companion, next to good medical care.
NightWatch children's book
NightWatch colouring picture
One Family. Eleven kids. Seven NightWatch. Read their amazing story.
​The Linders from Germany have 11 children and 7 of them have untreatable epilepsy with nocturnal seizures. We visited the Linder family at home and report on the large family, which is a role model for liveliness, love and structured everyday coping.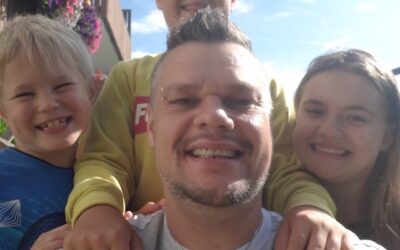 Angi Csmarits is a 15-year-old pretty and bright teenager from Maria Alm, who has been affected by epilepsy since she was ten years old.