NightWatch | Epilepsy seizure detection during sleep
For more peace of mind and safety
Safe and effective seizure detection system
NightWatch is a clinically proven medical device for the detection of clinically urgent epileptic seizures during sleep.
The device consists of a comfortable armband that closely monitors the wearer's heart rate and motion during sleep. When the system suspects a possible major epileptic seizure, a warning is transmitted to a caregiver via a wireless signal to the armband's corresponding base station.
NightWatch is optimized to detect potentially dangerous epileptic seizures, including tonic and tonic-clonic seizures.
Try for 30 days
Order NightWatch now and test it for 30 days.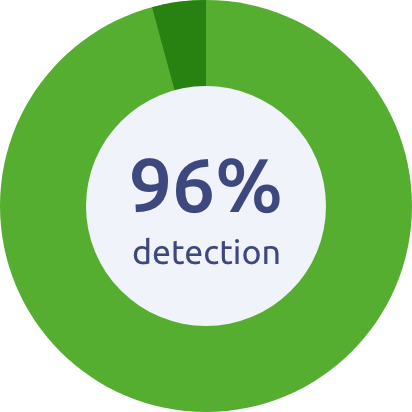 Clinical evidence
A comprehensive study by the Dutch epilepsy centres SEIN and Kempenhaeghe, in which a large group of patients participated over thousands of nights, showed that NightWatch detects 96% of the most dangerous seizures and alerts caregivers in time.