My name is Lucie, I am the mother of an almost 5-year-old daughter Elen, who suffers from Dravet syndrome. We live with our family in Prague, Czech Republic.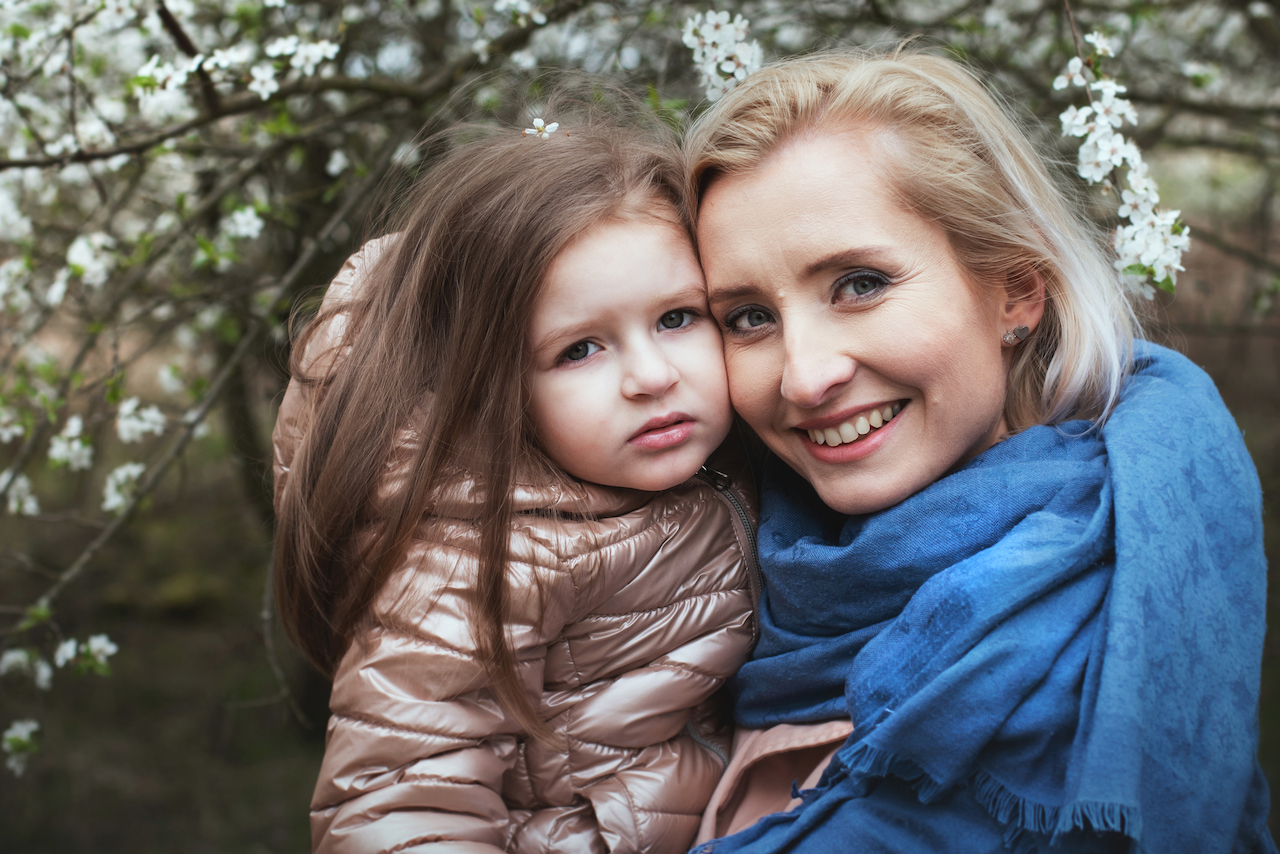 When Elen came into the world, at first glance she was a healthy baby. However, in her fifth month, she suffered a long epileptic seizure lasting more than 40 minutes. After several more seizures and hospitalisations, genetic tests revealed that she suffered from a rare and severe form of genetic epilepsy - Dravet syndrome, also called Severe Myoclonic Epilepsy of Infancy (SMEI). Although the disease is genetic, she did not inherit it from either parent; it was just a "gene error" early in pregnancy. Dravet syndrome is also accompanied by many other associated diagnoses, such as delayed psychomotor development, hypotonia, attention deficit disorder, unsteady gait, etc. Although Elen looks like a healthy four-year-old girl, she has many limitations in her life. For instance, she has to follow a strict and regular regime, she has to be constantly under control, she cannot stay with the children in the playground, she cannot have too much fun and she cannot go outside in summer when it is hot outside. All this can lead to an epileptic seizure with unconsciousness, which can further delay her development.
Unfortunately, despite all precautions and four different anti-epileptic drugs, Elen has a large epileptic seizure (Grand Mal) every week. She also may have seizures during sleep, so that is why we are glad we are now using NightWatch.
All these conditions affect the life of our whole family, who have to adapt our lives to Elen's needs. Elen cannot attend kindergarten because she tires easily and often sleeps during the day. Despite all the complications, Elen is a very bright and clever four-year-old girl who energises the whole family with her enormous strength. As her parents, we are happy that she has shown us a new path.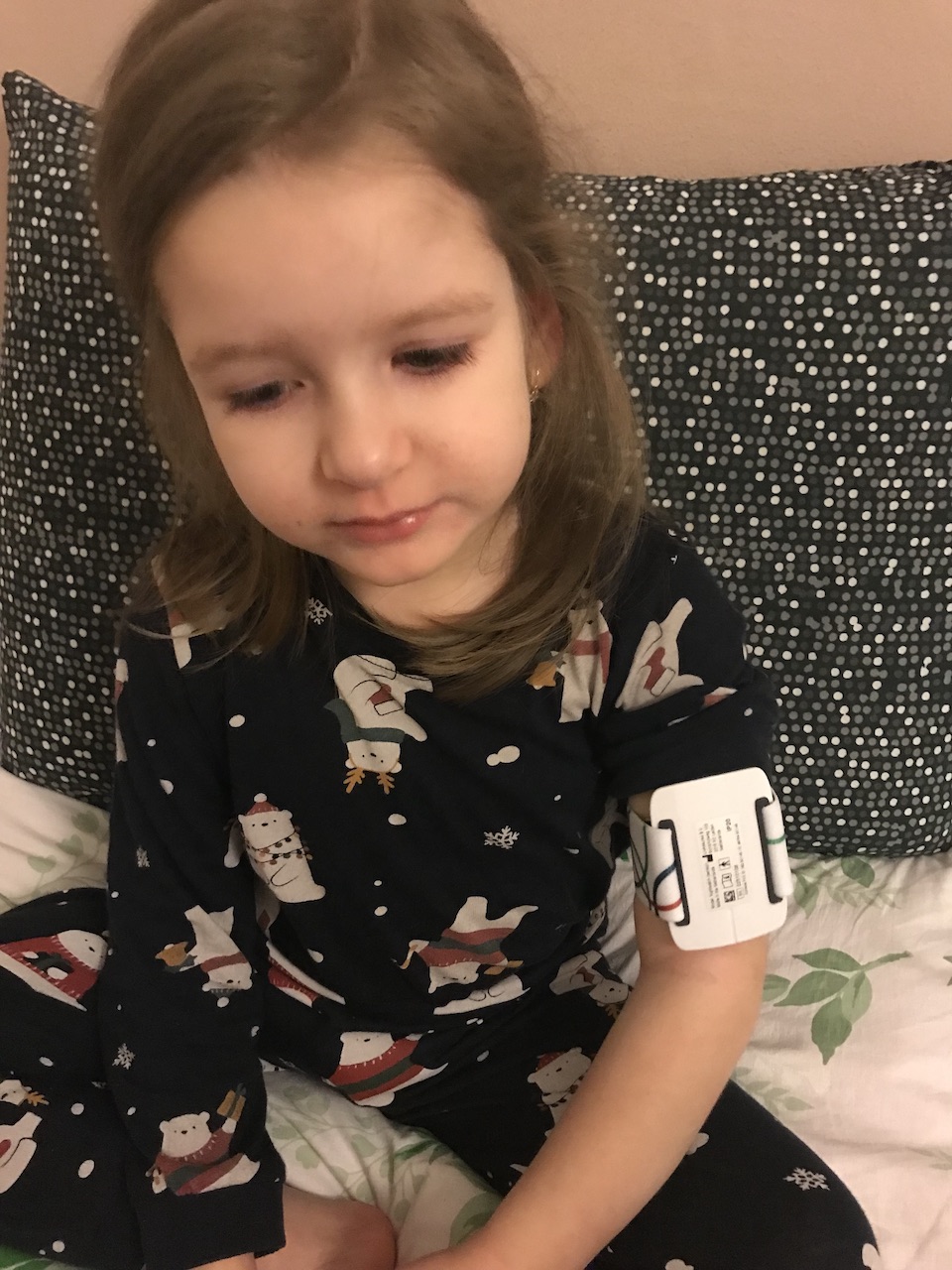 Author's note: according to the ILAE, West syndrome has been recognized as a childhood epileptic syndrome since its first appearance (1841) (ICD-10 classification: G40. 4, other generalized epilepsy and epileptic syndromes) and is considered a paradigm of an epileptic syndrome leading to neurological deterioration (epileptic encephalopathy) and has been the subject of numerous studies aimed at understanding the complex relationships between an epileptic disorder and neurodevelopment. BNS refers to "flash seizures, nodding seizures, and salaam seizures."
West syndrome is considered difficult to resistant to therapy, meaning seizures occur despite medication. Fortunately, Aurora became seizure-free for 1.5 years right away with the first medication. At two and a half years, the seizures returned, and all seizures came from sleep. Aurora is a stomach sleeper and seized into her pillow. The prognosis of West syndrome is associated with reduced life expectancy and, accordingly, increased psychological burden and stress on caregivers accompanies it. The mother is employed and the daughter sleeps in her own room. Due to the child's condition and type of epileptic seizures, the mother is afraid that something will happen during sleep. The mother's occupation with an impaired child is possible because Anastasia Olfert has a family support network. Her parents help take care of Aurora or accompany her to the hospital, among other things. "Not all parents have the resources to be employed as I do, and I am very grateful for that."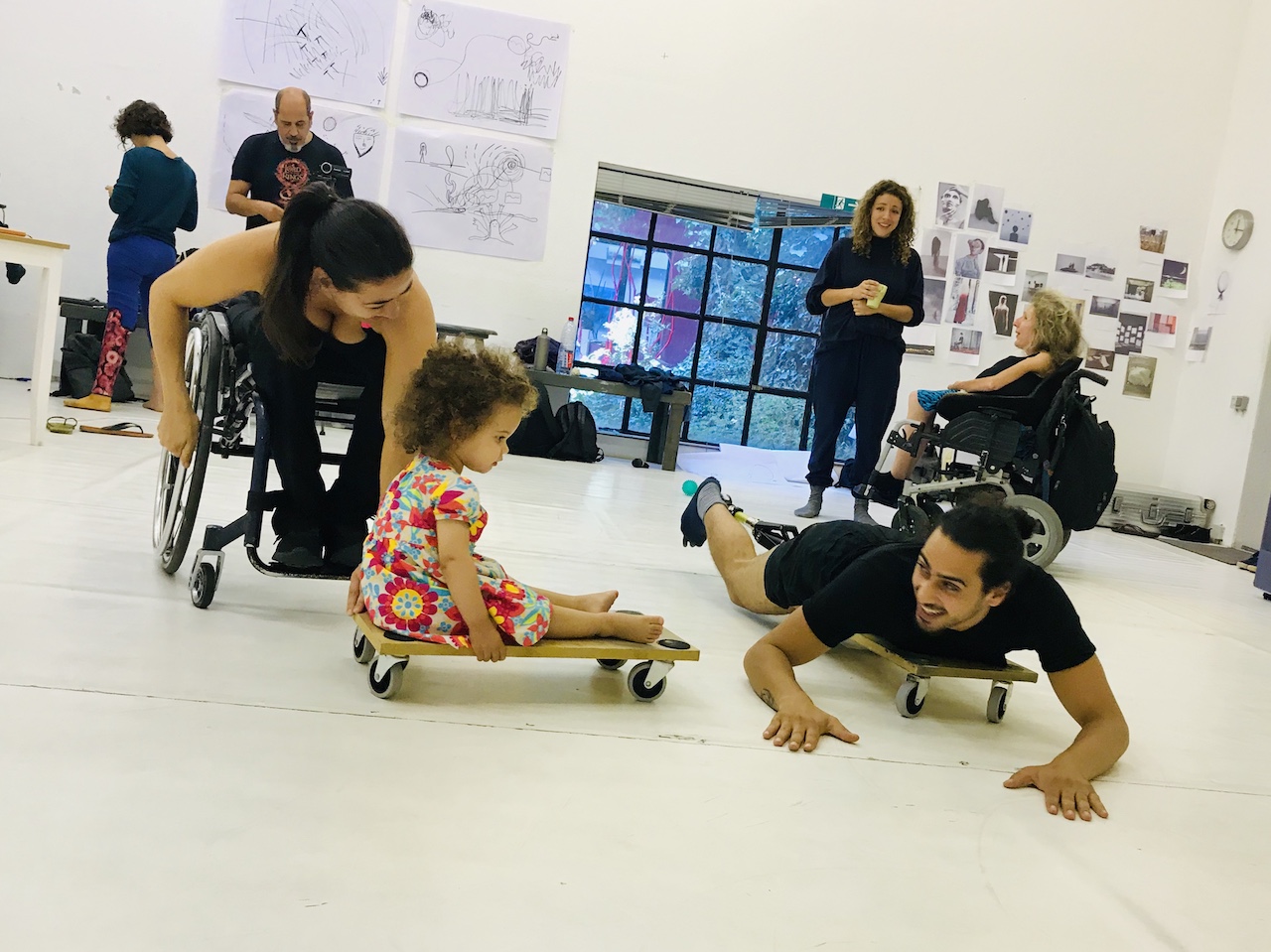 During rehearsals with the DIN A 13 tanzcompany, Aurora is in the middle. Photo: private
In June 2021, the attending physician at the SPZ Cologne prescribed NightWatch. Mrs Olfert had tried NightWatch before (carrying position on the arm and then on the leg due to BNS epilepsy) and was very satisfied. Mother and child slept well because they could rely on an aid with high sensitivity. The doctor recommended NightWatch because of its multimodality and mobility. Measurement of heart rate, movement and body position is more appropriate for the child's seizure types. The physician justified this in her favourable letter to the health insurance company.
The HEK rejected the application for NightWatch and recommended Epicare. The objection of the mother with a renewed justification from the physician was repeatedly rejected by the health insurance. There was no call from the health insurance company or any personal contact, the requests were formally rejected without further justification. "Parents have to justify themselves all the time when they have a need for their sick child and a need for support, while we already have a lot to do with the care and support and the necessary occupation. No one ever spoke to me, there was no face-to-face conversation and no room was given for individuality. That goes very much to the mind," says Anastasia Olfert, looking back on the application process.
Ms Olfert then became a member of the Social Association VdK Germany, a lawyer was assigned to her and the VdK took over the proceedings before the Cologne Social Court. The preparation for the procedure was a lot of work, all hospitalizations, doctor visits, findings, prescriptions etc. had to be proven from birth. An expert opinion was requested from a renowned epileptologist and submitted to the court.
The social court granted the mother's application in January 2023 and the HEK has now approved the application for reimbursement of NightWatch. From the side of the HEK came a letter in which "the assumption of costs after renewed examination" was confirmed.
When Anastasia sleeps with her grandparents or, as recently, with a friend, NightWatch goes with her, of course. But what's even more important to Aurora is that Yoyo, the NightWatch stuffed animal, goes along. "If Yoyo is with me, Mom, then I'm not alone, then we can both go to bed and we don't miss the wiggle," Aurora said.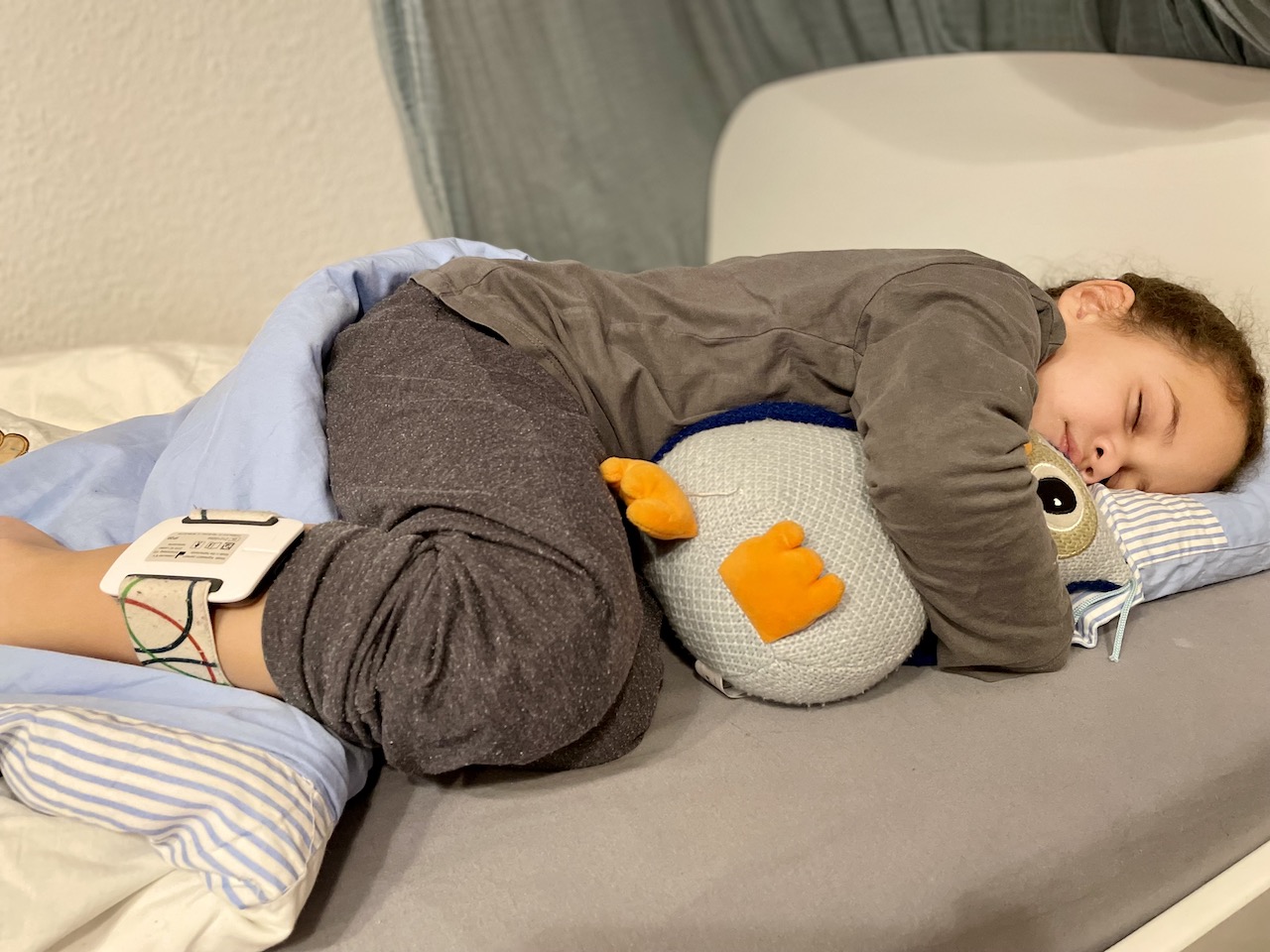 Aurora asleep 😊. Photo: private
In the near future, Mrs Olfert would like to do a mother-child-cure with her daughter and FAMOSES refresher training again. She likes the contact and exchange among like-minded people. From August 2023, Aurora will go to school (1st grade). They have found the "Active School", a supportive, integrative school, where several children with epilepsy are enrolled and which both are already looking forward to.
When asked where she finds her energy, Anastasia Olfert replies "I get the energy from my parents' house and from my work with people who feel that they have different needs and that it is natural to have different needs. I look after myself, I also had a good social worker and get support from Family Respite Services, who also already know well how to deal with NightWatch."
And when asked how she experiences her daughter's "wiggle" as a mother, she says " When one body seizes, the other (the watcher, caregiver) seizes too. The parents have to be fine for the kids to be fine. A year ago I had a prolapse, and that's when I realized I couldn't go any further, I had no strength left. With the help of physiotherapy and osteopathy, I overcame the pain without surgery. A lot of things often just take time and patience. Of course, you have to do something to make things work out, and for that, it's important that you know your resources and can fall back on them."
Thank you very much for the interesting interview!
All the best, Birgit E. Langen