NightWatch technology
NightWatch technology uses a multimodal sensor technique that tracks heart rate, body position and movement in order to detect major nocturnal epileptic motor seizures:
Tonic-Clonic seizures
Tonic seizures (if cluster or prolonged)
Myoclonic seizures (if cluster)
Focal seizures (impaired awareness with hyperkinetic movements)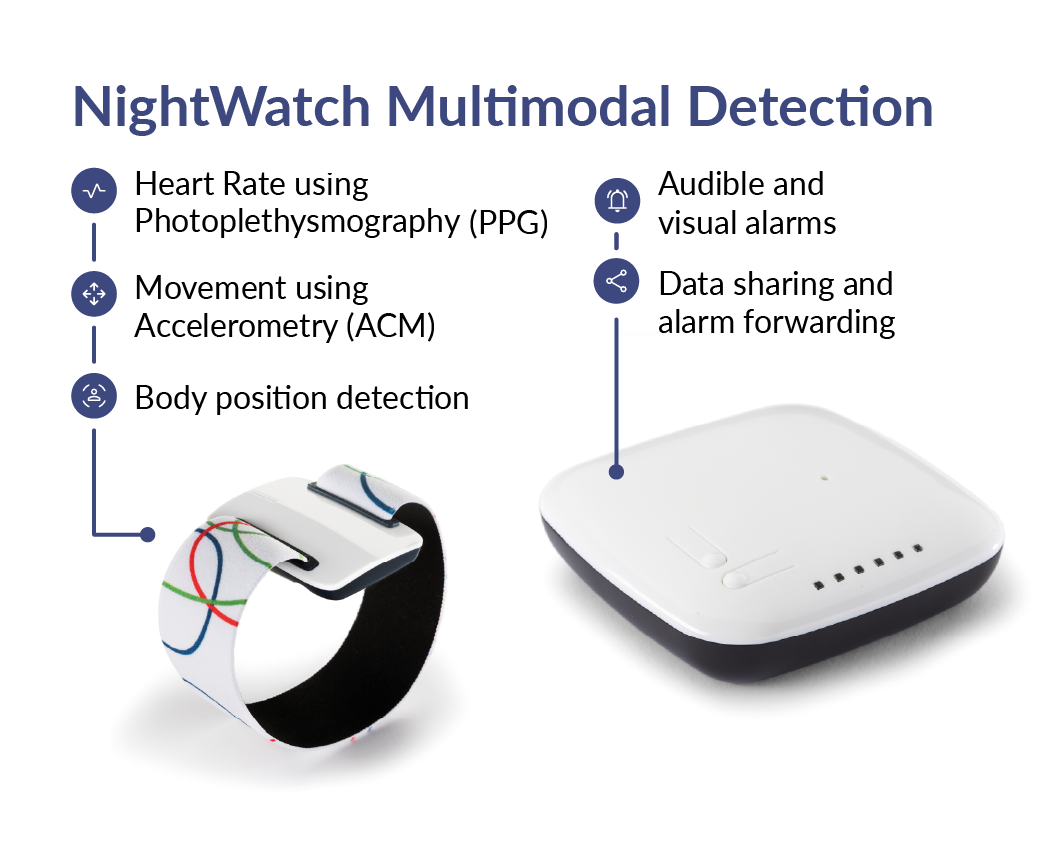 NightWatch has been extensively validated in several phase 3 and 4 prospective multicentre studies. See more on the results on the Clinical Evidence page.
NightWatch is available as an out-of-the-box medical device that is intended to warn caregivers of a person with epilepsy on nocturnal epileptic motor seizures so that they can take more appropriate measures.
NightWatch technology is also available as a research kit to be used to collect long-term data in clinical/research projects to obtain objective nocturnal seizure data and pré-ictal, ictal and post-ictal information related to heart rate variety and motion such as:
Timestamp of seizure alerts
Raw PPG data translated into beat-to-beat Heart rate tracking
Accelerometer data
Real-time position data
NightWatch offers extensive connectivity that enables both local and cloud-based data collection for research purposes:
Live data connection to cloud-based trial data servers using the API (via RJ45).
NightWatch offline data collection research kit, including case with laptop and research software (1), camera (2), hard drive (3), optional 4G-router for support (4), NightWatch (5&6)
Dry contact relay connection.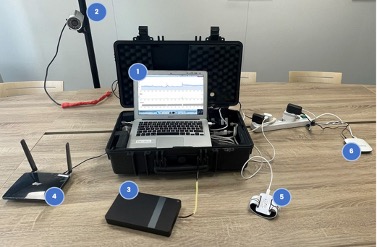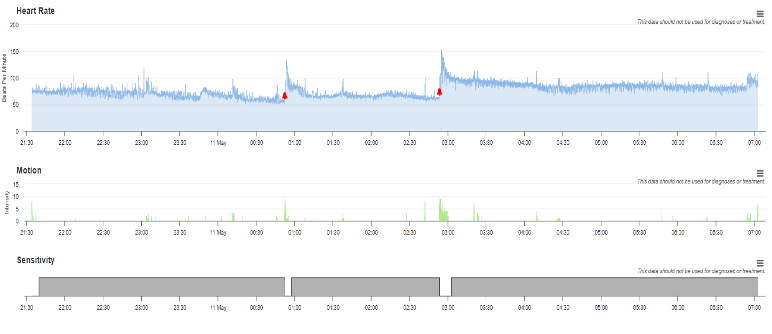 Screenshot of the data collected with NightWatch
Contact us to learn more about the use of NightWatch technology in research projects.