My name is Birgit-Elisabeth Langen, but most people call me Lilli. I work for NightWatch as an Account Manager in the DACH region. My job is to make NightWatch better known in Germany and to influence epilepsy therapy. To do this, I advise doctors and hospitals as well as our customers on the topic of nocturnal monitoring for epilepsy and represent NightWatch at various interest groups and events.
As we are a small team at NightWatch, my job is extensive and interesting. Everyone contributes to making NightWatch better known and helping those affected exactly where they need it. I have always enjoyed making sense of modern and functional technologies for human problems. It's exciting, requires both an understanding of science, economics and technology, but most importantly, of people's needs. Working in a young company comes at a fast pace, which I like. I have always enjoyed dealing with forward-looking topics, such as when I wrote my diploma thesis on "The Future with Virtual Reality in Communication", that was in 1995.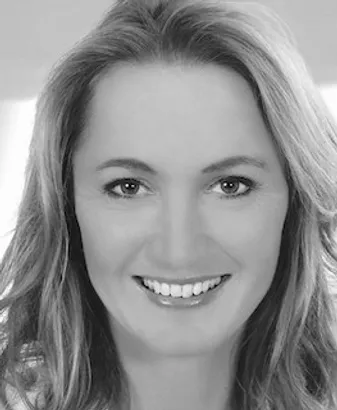 I have lived in Austria for 22 years, in Maria Wörth on the beautiful Wörthersee and in my free time, I enjoy the mountains, lakes and especially the golf course near me. A round on the golf course or a nice golf tournament is a good for body, mind and soul. I have 3 children, who are all grown up by now and now I have a lot of time to work again.
After my business studies with a focus on marketing and communications, I worked in marketing, sales and management consultancy. When my children were all born, I felt the need to take more care of people's health and learned in Hawaii and in various schools how massages can contribute to healing, freedom from pain and improvement of the quality of life. I did this beautiful work on the side for years and really loved this turn towards life. I also taught in this field for a long time (part-time) and trained many young massage therapists. My main occupation was always in the economic field. At first, many people wondered how I could reconcile business and massage. My answer was always: "this way I do something for the brain and something for the heart". Now it's "in" to live this approach, it's called work-life balance.
​I got to know NightWatch in connection with a traumatic experience for our family. My nephew, who was 14 years old at the time, died of SUDEP out of the blue, a form of epilepsy which, according to the latest medical and scientific knowledge, develops during puberty and is not associated with any risks. So the work for NightWatch makes sense. Every conversation I have with doctors, clients or interested parties is also in memory of our dear Oskar and pro-life. Perhaps our work will help to make life more bearable for other families like the Linder Family with their 11 children and broaden the range of thoughts of doctors and health insurers.