My name is Michiel Jansen and I am the Product Manager of the NightWatch. I live in Amsterdam and enjoy all the nice things this city has to offer. A personal goal of mine is to do or develop something people can benefit from. In my opinion, the health sector leaves a lot of room for improvement. This sector has always fascinated me. Improved techniques and innovations can play a great role here and that is what I am interested in. It, therefore, comes to no surprise that I gladly became Product Manager of the NightWatch.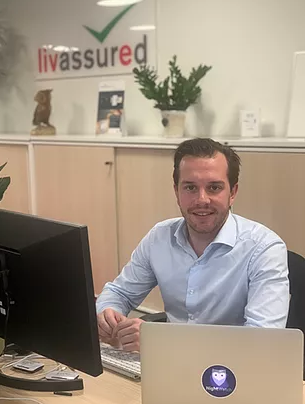 After finishing my master's degree in Health Care Management, I started working for LivAssured, the makers of the NightWatch. That was at the end of 2014 when the NightWatch was still a prototype without a verified algorithm. We started collecting data from clients at Kempenhaeghe and SEIN to be able to optimize the algorithm for epilepsy detection. Once we had a good feeling about the algorithm, we started collecting even more data from facilities as well as from people's homes. All those nocturnal data had to be collected from people's homes all over the Netherlands and reviewed by epilepsy specialists, an enormous task. Notwithstanding, all this effort resulted in a fantastic device that has even been published in Neurology, something we are extremely proud of.
​The NightWatch was launched onto the market in 2018 and, since then, we have been delivering more and more products. The work climate at LivAssured is really pleasant thanks to our nice colleagues and the company's cosy image itself. We are now focussing on introducing the NightWatch to the rest of Europe and the world. As Product Manager, I am always looking for feedback from our users. From the feedback we have received so far, I noticed that in many cases the NightWatch has helped change living and family situations in a positive way. I am really touched by it and overwhelmed that I can be a part of it.