Stupid monster, yes, that's what you are, epilepsy. Our boys suffer a lot because of you; you come and go. You are in their head, their body, their emotions, and their behaviour. Without you, they are pure, cool, naughty and themselves. But because of you, and against you, they have to protect themselves. They do so by taking pills, powders and drinks, every day over and over again. And not only once, but several times a day. And one would think that since they go to such great lengths taking in all this filth, putting up with side effects, teeth that decay, behavioural changes and a lot more, you would stay away. But you don't. You just keep coming back whenever you want without taking into account that these sweet children are already asleep or playing.
​What are we to do with you? You are part of us even though we don't want you. We deal with you even though we don't want to. We will survive you even though sometimes it seems as if you don't want us to. Stupid monster. If you want to stay in our heads that's up to you, but we will continue fighting you and won't let you win.
We use the NightWatch in our day and residential care facility Balans en Eigen kracht (Balance and Inner Strength) in Wichmond. Our target group is complexly ill children ages 0 through 14. Two of our boys, among them my own son, suffer from epilepsy that is difficult to adjust with medication. Therefore, they regularly have seizures during which emergency medication is necessary to get them out of the seizure.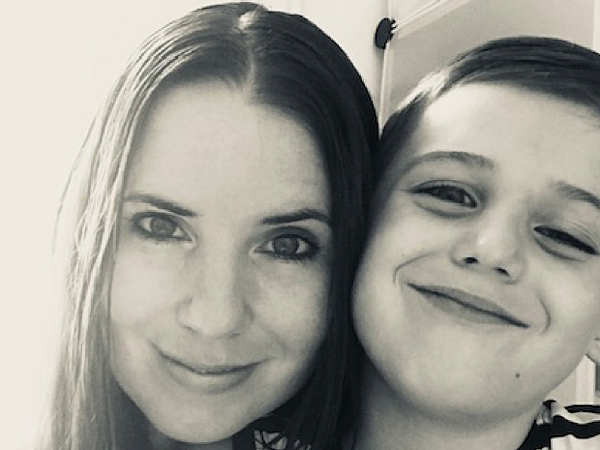 Mother Mieke and her son Emre
We cannot do without the NightWatch, it hasn't missed a single seizure. It is literally lifesaving for us. Two days ago, my son Emre (7 years old) had a serious tonic seizure he couldn't come out of by himself. Without medical intervention, a life-threatening situation occurs. Thanks to the NightWatch alarm, I was alerted of his seizure.
We are very satisfied. The NightWatch should be available to every child or adult who needs it. It would be great if insurers can reimburse it in the near future. The NightWatch lets us rest and gives us reassurance. We use 3 within our organization, and we will soon start reading the data through the Online Portal to facilitate communication with specialists.
For more information about our day and residential care facility, please refer to our website www.pgb-dagopvang.nl
Warm regards,
Mieke Grimm, owner of day and residential care facility Balans en Eigen Kracht, mom of Elif and Emre.